Upcoming activities
---
October 8 2022
Annecy (France)
Colloque François de Sales: Fresquiste et écrivain
Saint Joseph: ami du Bien-aimé, époux de la Bien-aimée
Sur la façon dont Saint François de Sales décrit le sauveur du Sauveur du monde
I will be speaking at the place where Francis de Sales lived and worked more than 400 years ago, at the borders of the lake of Annecy. In my presentation, I will talk about Saint Joseph. The first part will show how people thought about Saint Joseph then, and the second part will clarify how Saint Joseph is represented in the collected works of Francis de Sales.
Click on the picture for the programme.
Click here to see the website of the Colloque.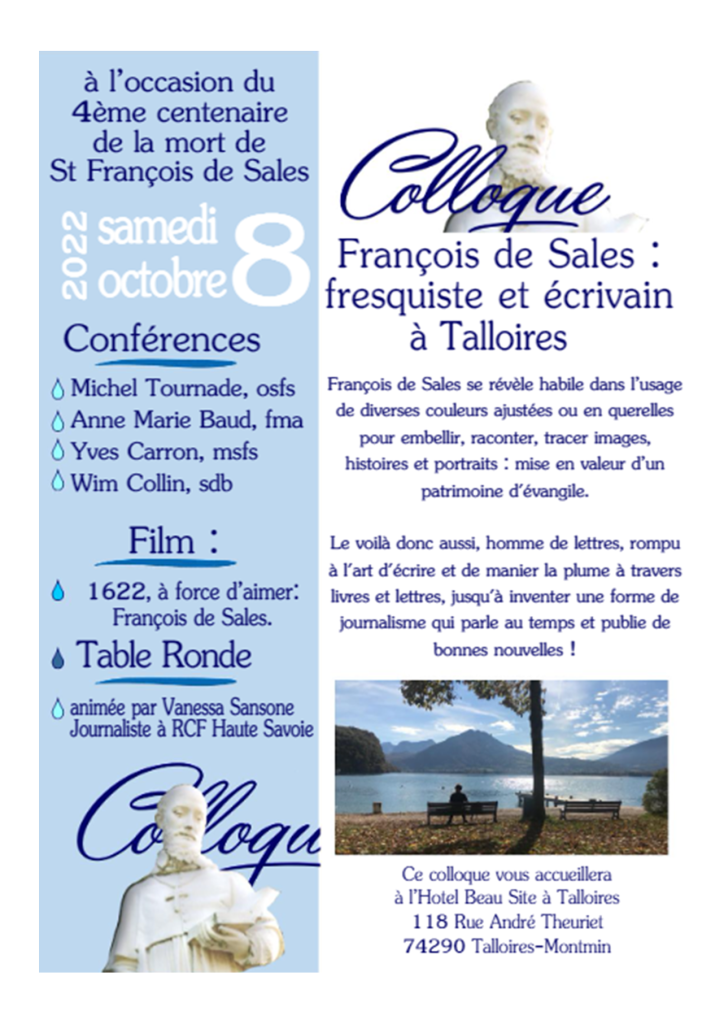 ---
December 16-22 2022
Belo Horizonte (Brazil)
Spiritual exercises
Tutto per amore
Right before Christmas, I'll be preaching a retreat for the Salesians of Don Bosco on Saint Francis de Sales. We will be reflecting on religious life according to the bishop of Geneve. Because he did not only encourage laypeople to follow Christ, he was also a big reformer of religious life, and founder of a congregation.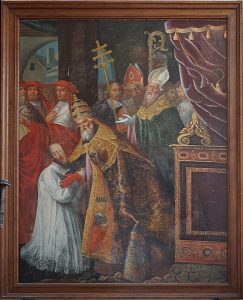 ---
September 2022
Thailand
Formation course
Saint Francis de Sales: History and Spirit
In the month of September, I'll be having twice a formation course in Thailand on the figure and the spirituality of Saint Francis de Sales. The course is open to the salesians of the Thai Province and the members of Salesian Family.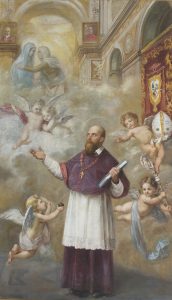 ---
August 20-26 2022
Torino (Italy)
Forum Salesianum
What I want is your Happiness
The next meeting of the Salesian Forum will be held 23th to 26th August 2022 at Torino, Valdocco (Italy). The theme is "Accompaniment". And the title given to these three days of study is very promising: WHAT I WANT IS YOUR HAPPINESS. A sentence that is referring to the dream of Don Bosco for every youngster. By means of study and exchange the Forum aims to explore more deeply the theme "accompaniment" and its relationship with the Salesian Preventive System. To present the different dimensions of the theme, speakers form various study centres will deal with this topic.
I'll be speaking about accompaniment in the letters of Saint John Bosco.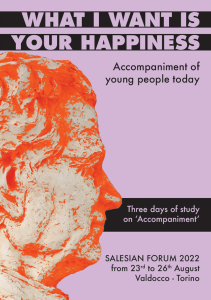 ---
May 14 2022
online
Conference VDB
Saint Francis de Sales: Introduction
A whole day reflecting and sharing about Saint Francis de Sales, his spirituality, his mayor works, his thoughts, and his meaning for today. The conference will be online (in dutch)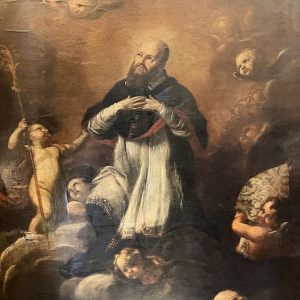 ---
November 18-20 2022
Rome (Italy)
International Congress
Saint Francis the Sales: Posterity – Pedagogy – Spirituality
Apart from being in charge of organizing the Congress, in syntony with the dean of the faculty of theology who will speak about the virgin Mary, will speak about Saint Joseph in the writings of Saint Francis the Sales.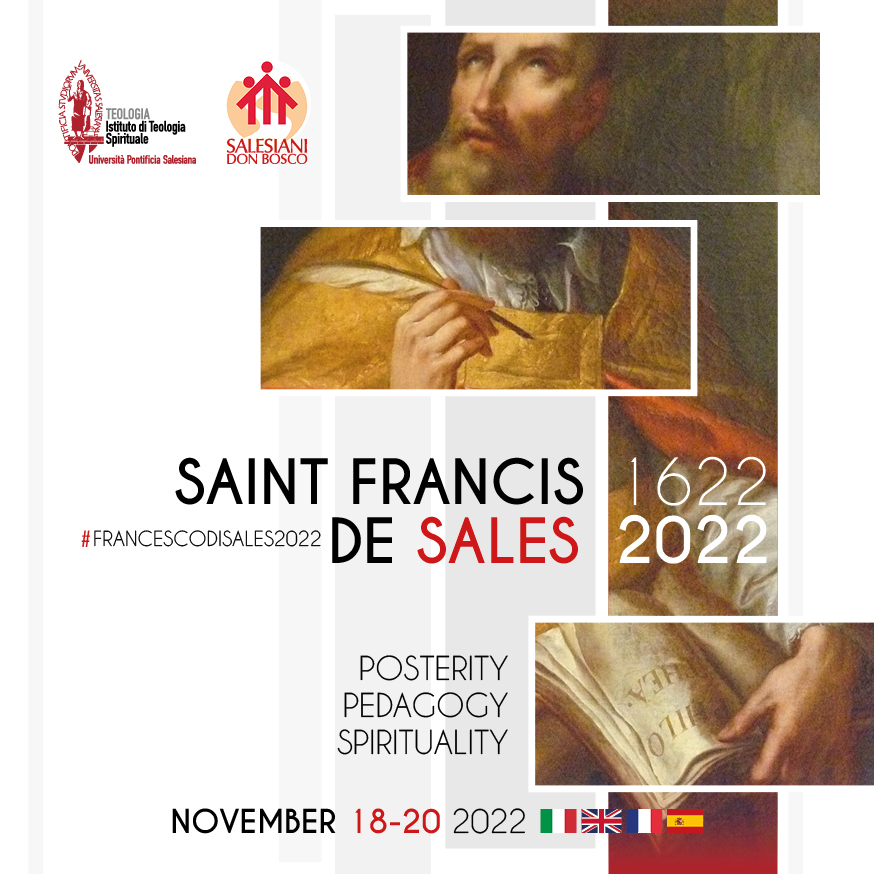 ---