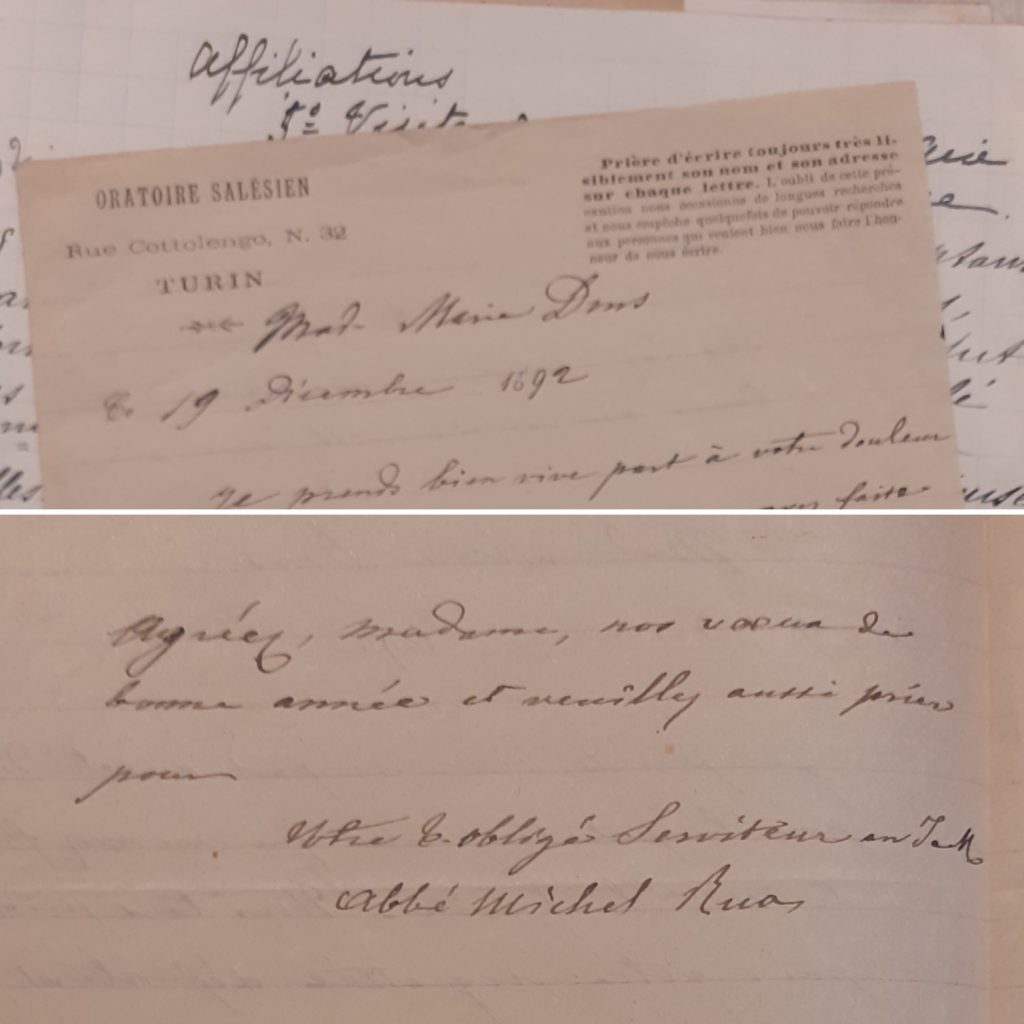 (13 11 2019) Last Tuesday we have been working in the archives of the city of Brussels for a project about the letters to Don Bosco of Madame Dons a sister of the convent of Berlaymont in Brussels. She wrote to Don Bosco at the end of his life (December 1887 and January 1888) and after the death of him she stayed in contact with his successor Don Rua. The last one, several times went visit the convent of Berlaymont, and kept in touch with the sisters.
While verifying the archives, more exactly the "chronicles" of the convent we found in a pile of unsorted and not classified letters a letter to Madame Dons with the heading "Oratoire Salésien, Rue Cottolengo N. 32 Turin" and signed by Don Rua.
Very funny is that in the right angle of the paper is printed: "Please write always very clear your name and your address on every letter! So we don't have to look for hours for the address of the people who write us when we want to write back!"
Finding this letter means that there has to be a whole correspondence between Madame Dons and Don Rua (that is not in the archive), because Rua is answering in the letter to some questions asked by Dons.
(14 11 2019) The director of the Archivio Salesiano Centrale, don Petr Zelinka, confirmed Yesterday that they did not know of the existence of the letter. So I'll go back to the archive of Brussels and make proper pictures of it so we can complete the Fondo Don Rua of the Salesian Archive.