The year 2022 will be a jubilee year because the entire Church, many congregations, institutions, commemorate the fourth centenary of the birth in Heaven of Saint Francis de Sales on December 28, 1622. There is no doubt that his legacy is significant even today. In every issue of the "Note di Pastorale Giovanile" from September 2021 until December 2022, I will be writing thematical articles on Saint Francis de Sales.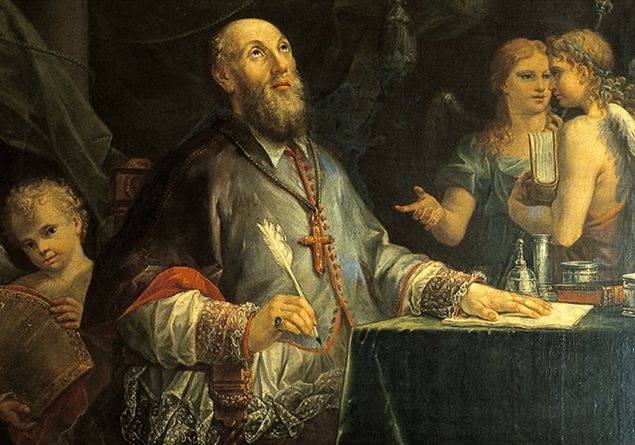 In the articles, I will deal with various themes: prayer, friendship, discernment, spiritual direction, love, murmuring, fidelity, growth in faith. We always start from what Francis himself wrote in his letters and masterpieces like "The Introduction to the Devout Life" and the "Treatise on Love of God." We apply in the articles the same method suggested by Don Bosco's third successor, Don Rinaldi, in one of his letters to the Daughters of Mary Help of Christians. As Don Bosco in his time did with Saint Francis de Sales, "perfecting him and freeing him from what he could have no longer suited to the times," so we look at Saint Francis de Sales and take away what is from the seventeenth century to keep what is essential to learn something for today. The articles are in Italian, a Dutch translation is available here. Click on the title to download the article.
September October 2021: Amicizia (Friendship)
November 2021: Meditazione (Meditation)
December 2021: Rabbia (Anger)
January 2022: Vocazione (Vocation)
February 2022: Tristezza (Sadness)
March 2022: Divino e umano (Divine and Human)
April – may 2022: Mormorare (Gossipping)
November 2022: San Giuseppe (Saint Joseph)
December 2022: Preghiera (Prayer)
February 2023: Musica
If you use the articles do not forget to mention my name!